Today's insight is the second instalment exploring more of my favourite apps and digital services which you can download today to start to help manage your money better:
Savings for children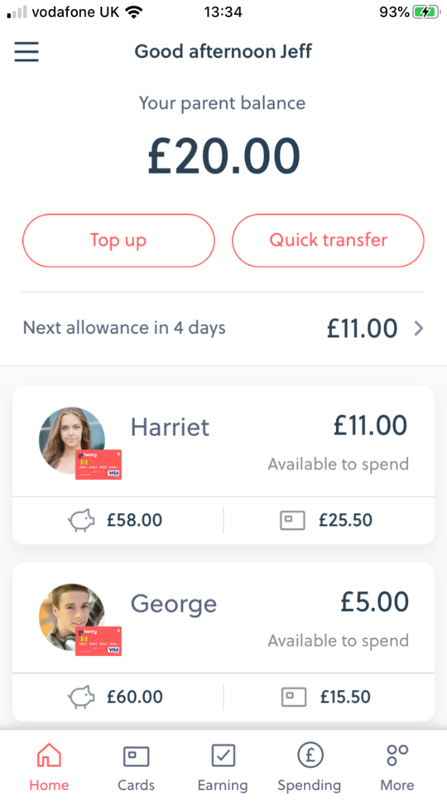 Gohenry is a savings and bank account for children, managed and paid for by the parent or guardian. Set up by a group of friends in 2012, the aim of the online or app-based service is to help children get a better understanding of money management and financial education from a young age.
The pocket money management tool allows parents to set up an account as the controller, and then create individual accounts for each child. As well as getting their own visa debit card, each child has their own app which allows them to manage their finances, create savings goals and provide financial education. With parental guidance Gohenry will help children learn how to earn, save and spend in a way that suits them.
Cost – Free one month trail and thereafter £2.99 per child, per month. The monthly fee is paid by the parent, not deducted from the child's savings. Monthly fee includes one payment per month. Additional transfers cost 50p each
Bank cards can be customised with a name and picture for an additional one-off fee of £4.99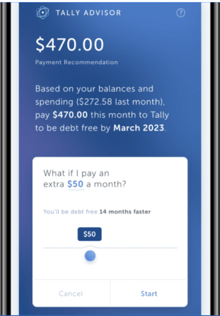 Anybody who has multiple sources of debt, split over a number of credit cards or stores cards will understand the burden of trying to manage the various payments each month and keep on top of changing interest rates and fees.
Tally is a simple (currently only US based) credit card manager app which will assist individuals in consolidating credit card debt, and never having to pay late fees again. No more juggling multiple cards with different APRs, balances and due dates. Tally allows users to scan their cards into the Tally app and their credit card tracker and balance tools take care of the rest.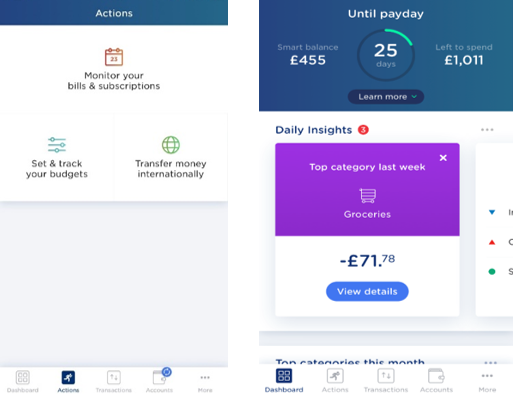 Yolt is a free to use open finance app owned by ING which aims to help people manage and think smarter about their money by staying on top of their finances with smart insights, setting budgets and easy to follow actions. Using Open Banking it brings all user bank accounts together in one place so that you can see all your income and expenditure.
Yolt has some really good features to help consumers track and budget their money more smartly, it will also analyses spending habits to create valuable insights. By helping consumers identify bad spending habits the app also helps to understand where they may be able to save more and keep their finances in check. The additional feature of integrating with Pensionbee has been a huge step in creating a full personal finance dashboard.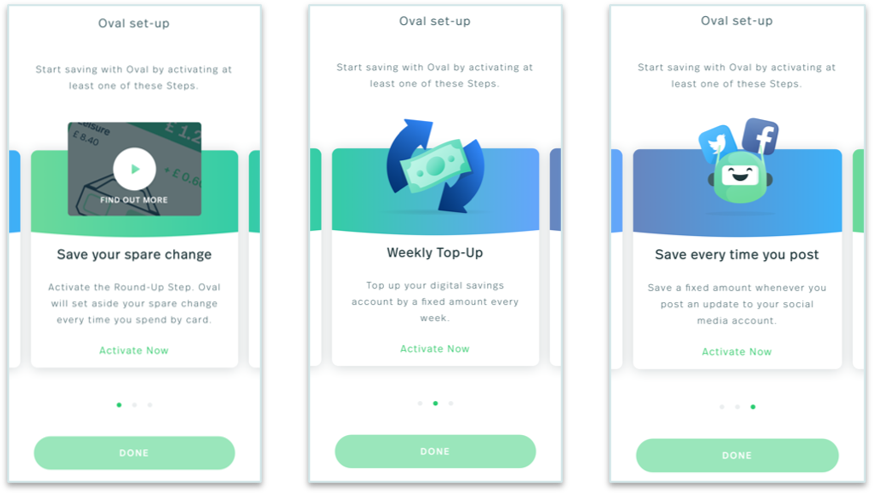 Oval Money is a personal finance app which allows you to save automatically and gives an option to invest at the same time. Oval uses collective intelligence by combining machine learning along with lessons that users can teach one another.
Users can follow Oval's "Steps" which involve suggestions from other users, enabling people to follow the tips and save on the platform built with artificial intelligence (A.I). Using the Oval app, users can track their spending, save money, and invest. It aims to enable users to grow their savings by combining all three actions in one app.
All the above are great for helping you understand your spending and begin to make savings where perhaps you thought was not possible. I will do a final insight with four more great apps on Thursday and share some more of my favourites to help get your finances in shape for 2021.