The final instalment of our money saving apps and tools series looks at four more apps which can help you get a better handle on your finances for 2021.
Today we look at a savings and budgeting app, a sophisticated investing app, something to help with debt management and a pension finding and consolidation tool.
Savings
Plum connects to an user's current account and analyses all income, expenditure and available balances.  Plum analyses the transactions and identifies regular income, rent, bills and daily spends. Using this information Plum calculates daily what amount it can put aside and save without affecting the user's daily life and automatically moves it into a Plum savings account via direct debit every 4-5 days.
There are a range of saving options to suit all people which include Automatic saves, Round-ups, Pay Day, Rainy Days and 52-week Challenge. This is great way to start saving without the need to committing to large regular payments.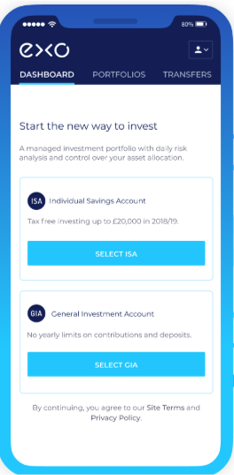 For someone who is looking for an investing app which is a little more sophisticated, Exo Investing is an online investment management service that aims to give investors access to an investment platform and tools to help create a personalised, adjustable portfolio comprising of an ETF allocation (Exchange Traded Funds).
You can choose the investment vehicle of your choice from either an ISA, GIA or a combination of both, although you will need to make an initial minimum investment of £5,000 – so this isn't for everyone!
Exo can be accessed via mobile, laptop/PC or tablet and has been created so that the system works, looks and feels the same on all platforms, so regardless of how you access Exo, the experience is the same each time.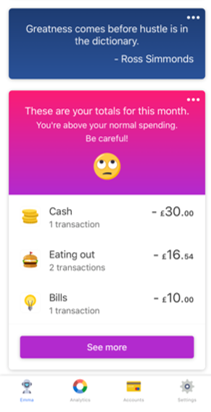 Emma is your financial advocate. It uses Open Banking to combine all your bank accounts including Cryptocurrency integrations, into one easy-to-use app. It can help you to avoid overdrafts, find wasteful subscriptions, save and keep track of debt. The 'fee tracker' function also allow users to see how much they pay in bank fees, overdraft charges and foreign transaction costs.
One of the great things about Emma is the smart messaging and alerts. These features really help the user manage their money better not only in ensuring they are not in debt but also, so they are able to save money at the same time.
The Emma app is free for iOS or Android users to download from the Apple App Store or Google Play. Emma Pro is normally £59.98 for a year however, they do run promotions once the app is downloaded.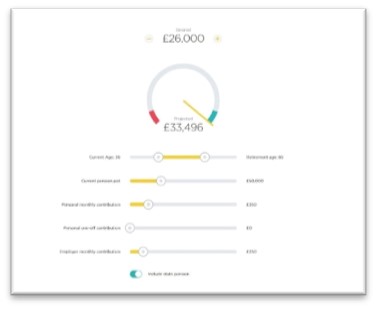 PensionBee is an online pension manager that helps customers find and combine their old pensions into a new online plan. 
Simply give a few details online on the PensionBee website, and from there the company will automatically track down your old pensions. Once found they'll then put the pensions into one of four plans, managed by BlackRock or State Street
This can all be managed easily via the online pension dashboard (The BeeHive) where you can track your new pension 24/7 and make one-off or regular contributions into the plan. PensionBee also integrates with Emma, Yolt & Money Dashboard so users can now add their PensionBee pension data to their personal finance dashboards allowing them to gain a full financial picture of their banking, investment and pension data in one place.
This is the last insight from Benefits Guru this year. We would like to thank everyone for the support over the last four months and we look forward to engaging with you again next year.