Benefits Guru Workplace Pensions Rating 2023
Royal London has once again achieved excellent results in the 2023 Workplace Pension and Auto-Enrolment ratings, a testament to the hard work and dedication of the workplace team.
The team has maintained high standards while also innovating and developing their product, which is clearly evident in the ratings.
Congratulations to Royal London on this impressive achievement!
Rory Marsh, Customer Life Stage Director:
"We are delighted that we have once again received the Gold rating for our workplace pension and auto-enrolment offering from Benefits Guru.
The rating is a positive reflection of the investment we continue to make in our offering, for the benefit of advisers, employers and customers. We remain focused on delivering value for money solutions and being easy to do business with, so we can build the financial resilience of our customers."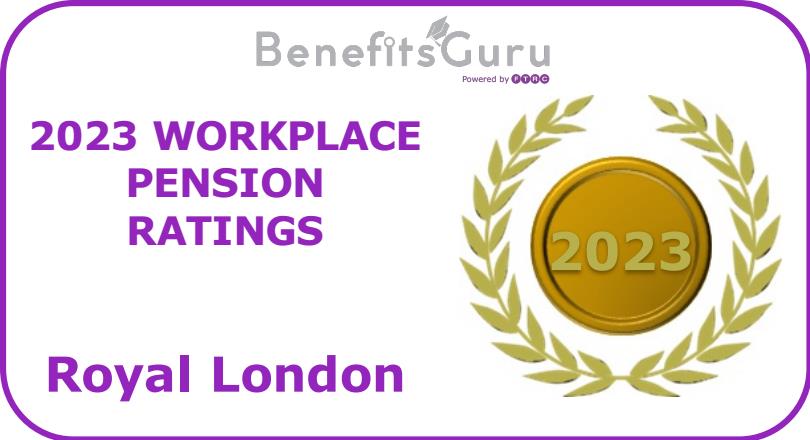 Member App & Portal:
Member App & Portal: Royal London provide a member portal and native member app. The app is now transactional. Provides Regular Premium education with the ability to make a Single Premium through a weblink It supports the Direct Offer and Execution only transfers process. Members and adviser can update or amend member details, such as change of address and marital status online on both platforms
At Retirement:
At retirement options: Royal London has a very strong at retirement process. Wake up packs are issued 1 month before members turn 50, and again every 5 years along with internal and third-party retirement information and guidance. Members can access lifetime annuity, impaired life annuity and flexible drawdown products, which will facilitate adviser charging and UFPLS payments. They are providing tools to advisers to assist with pension freedom changes. The minimum fund value required to designate FAD is £10,000 and the minimum payment allowed as a regular income payment from FAD is £25. Royal London have implemented Investment Pathways as part of their proposition and also now offer a digital retirement advice service following the purchase of Wealth Wizards earlier in the year.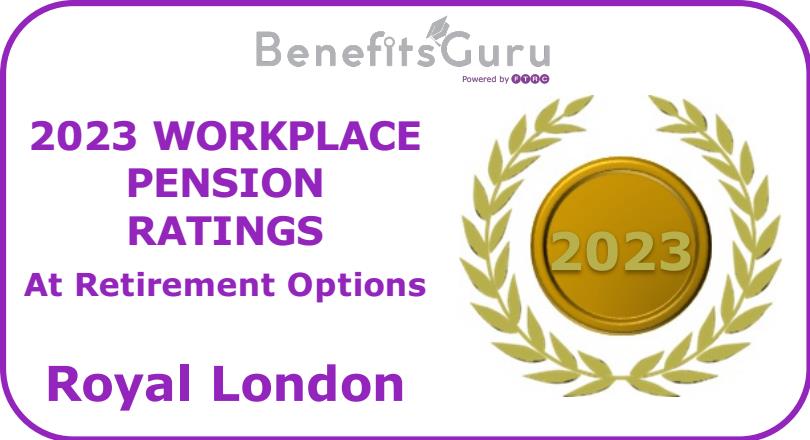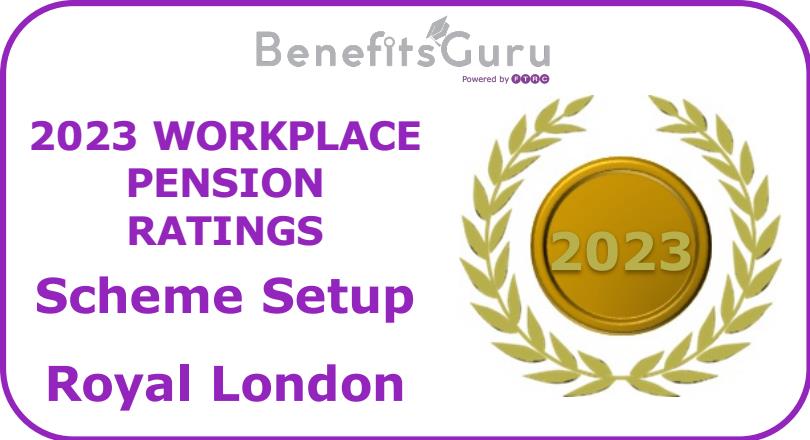 Scheme Setup:
Scheme Setup: Royal London has a strong Scheme Setup process, they do however only deal directly with Financial Adviser firms. They offer personalised quotations, which are able to be provided within 5 working days (if all relevant information has been provided). Quotations are valid for up to 3 months. Scheme onboarding is managed by a dedicated Implemetation Manager, who assists with initial setup and user training to make sure everything is setup correctly.
Restructuring & Transferring Schemes:
Restructuring & Transferring Schemes: Royal London operates a fully automated system for restructuring existing pension schemes into a new style platform. Any differences between the old and new product would be confirmed in writing. For transfers there is no minimum requirement. The majority of transfers are completed using the Origo Standard. Tracking is managed manually by the customer support team. Royal London allow the use of electronic signatures to carry out pension transfers.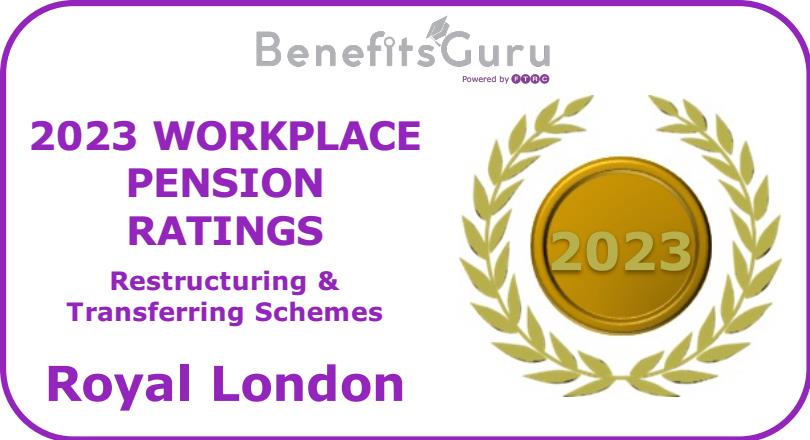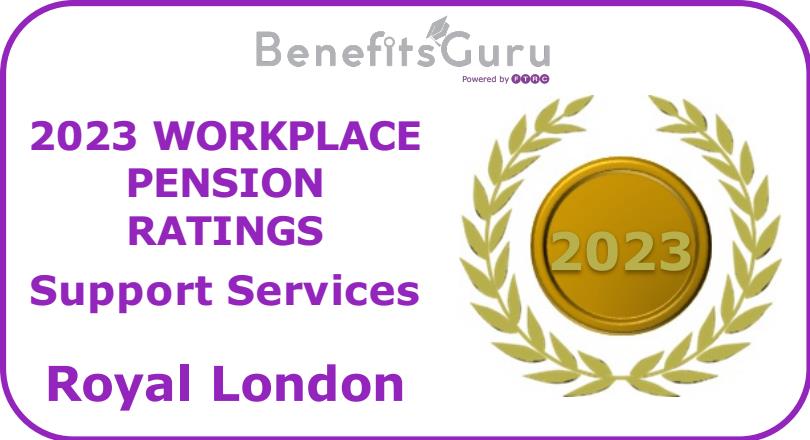 Support Services:
Support Services: Royal London offer very good support services to both the adviser and employer. This includes an implementation hub/portal to assist with the implementation process, which will track the set up process and create alerts when actions are required. Dedicated teams are available to support scheme set up, transfers, new joiners and leavers. They offer call centre, web-based and online services. They offer full training to all parties and the system implementation process takes less than 1 month which is monitored by a dedicated implementation manager.
Member Communications:
Member communications: Royal London offer a wide range of worksite literature which can be customised to the employer and can support all the required member communications at no additional cost. They can generate auto-enrolment member communications and can provide electronic benefit statements. The system has the ability to generate management information and regulatory reports. Royal London's video pension statements are available to all schemes following the successful pilot.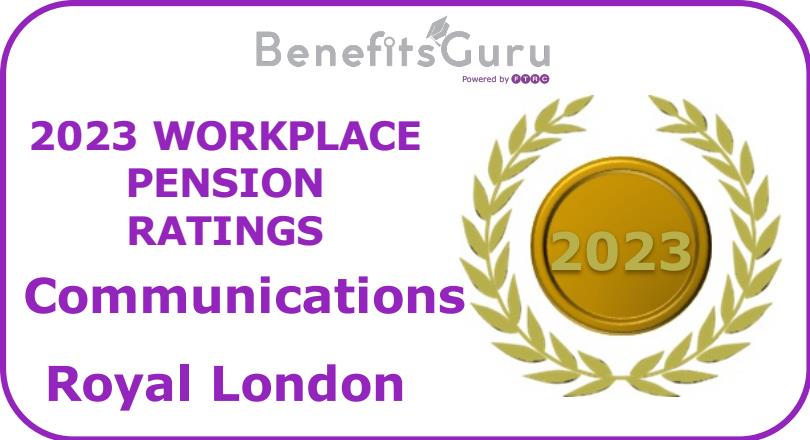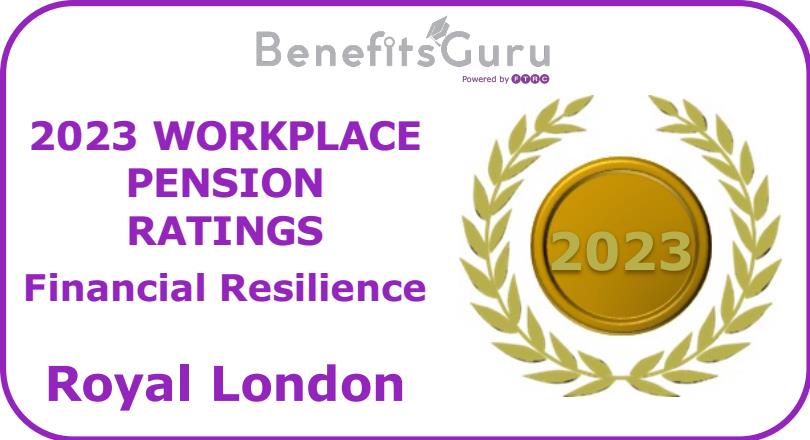 Financial Resilience:
Financial resilience: Royal London use real member data in order to better understand the financial position (Income, Expenditure and Debt) of their members so that they can better manage their day-to-day financial lives. They can also create a financial fitness/wellness score based on a range of information and can provide access to a financial coach or mentor if required. Royal London provide a very good level of generic financial education to their members, but nothing is yet personalised. They have a very strong process in place in order to help identify vulnerable customers and have a dedicated team to ensure fair treatment to all.
Consumer Duty:
Consumer Duty: Royal London communions and customer support as always been very strong. customer service front-line teams have been trained to identify, record, and support vulnerable customers. They can put in place a range of adjustments for customers who may need them, such as alternative formats or flexing standard processes. For the investments the majority of their Fair value Assessment, were already business as usual meaning the processes were already in place.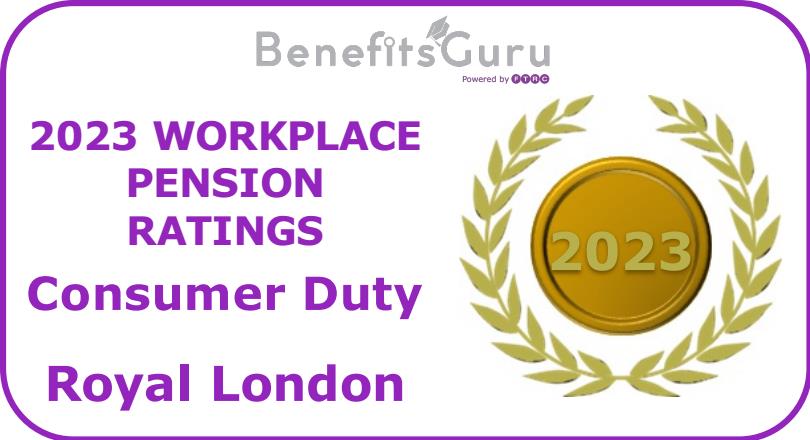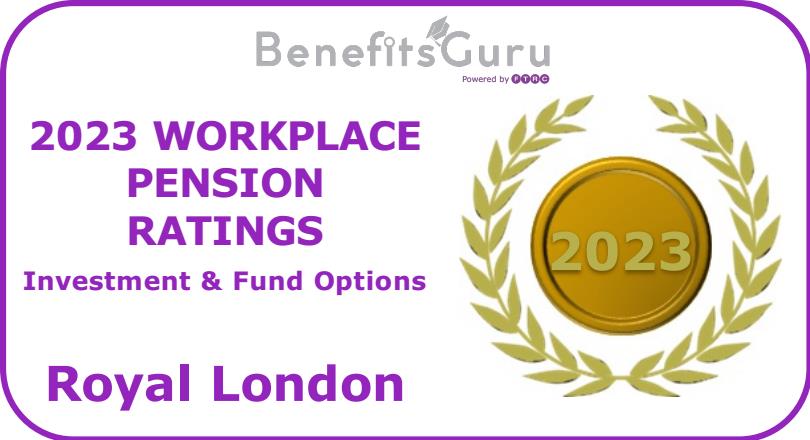 Investment & Fund Options:
Investment & fund options: Royal London offers a range of funds on their platform consisting of a mix of own, life-styling, multi-manager, fund of funds, ethical, ESG and guided funds. Fund fact sheets are updated on a monthly basis. Royal London have a number of default investment options available to the member which can be customised by advisers, along with free unlimited online switching. The core default fund used for autoenrolment is the Balanced Lifestyle Strategy (Drawdown).
Auto-Enrolment Functionality:
Auto Enrolment process: Royal London has a fully automated AE process in place to address the needs of all employers. This includes automated systems to address transient workers, the ability to convert existing schemes into qualifying schemes and a range of tools and services to help advisers and employers with scheme assessment and member categorisation. Royal London can also support all payroll frequencies, multiple PAYEs and payrolls. Royal London can provide reports on alternative approaches to achieving AE compliance.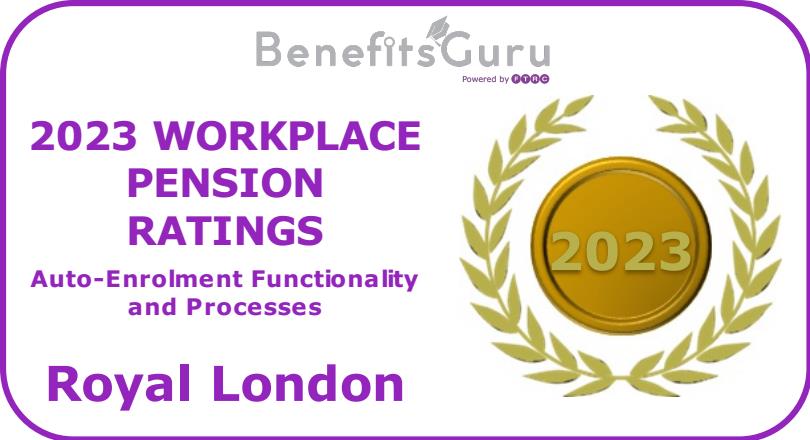 Our annual ratings are designed to assist advisers, providers and employers in their decision-making process and highlight which providers have the greatest strengths in different areas of their pension propositions.
To view the full medals tables, all the awards and the accompanying provider factsheets please visit www.benefitsguru.co.uk/ratings/